There is an arrogance about the Conservative Coalition, especially in respect of those who will bear the brunt of their policies. 
There could not be a starker illustration of this than the story in today's Sun, "Heroes sacked by email", which reports that:
"TROOPS were stunned yesterday after 38 senior heroes including one on the Afghan front line were crassly sacked by EMAIL.
The shocked men – all warrant officers – were informed they were victims of defence cuts.
Each got an impersonal message advising them: "Start planning your resettlement." One stormed: "I thought it was a joke."
The MoD was branded "shameful and callous".
The group, who all have more than 20 years' service, includes a Royal Tank Regiment veteran unceremoniously dumped while serving on the frontline in Afghanistan. Another – who risked his life doing FIVE warzone tours – said: "It was out of the blue. We're disgusted.
"Essentially 38 of us are 'sacked' having spent our lives in the military. It's not good – five tours of duty and sacked by email.""
Shadow defence secretary Jim Murphy has responded to the news, saying the soldiers had been treated in a "callous, cold-hearted, soulless" way and called on ministers to take responsibility for the incident.
"We can't halt every redundancy in the armed forces, but this is no way to treat men and women who have served their country fearlessly for so many years," he told the BBC Radio 4's Today programme.
"Sacking anybody by e-mail is wrong, but sacking our armed forces in this way is absolutely unforgivable."
Is he bothered?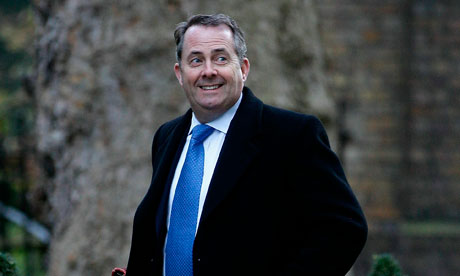 Are they bothered?
Expect more of this.